Solera Brewery
Parkdale, OR.
Welcome to Solera Brewery
Welcome to Solera Brewery, we're glad you made it up the mountain to visit us!
Crafting delicious beers is our passion! We also believe creating a friendly and enjoyable environment is equally important.  If you join us on a clear day, you'll see the most spectacular view of Mt. Hood towering over our back patio area.  If you're in town for the snow, or if it's rainy then pull up a barstool and cozy up in the converted theater we call home.  We are located about 20 minutes South of Hood River off of Hwy 35 on Baseline Dr.  If you're traveling the fruit loop, we're right in the middle of the loop at its southern most point. We are family friendly and minors are allowed in the designated areas, until 8pm daily, as long as an adult accompanies them at all times.
We want to create a true public house experience for our guests.  This means all orders are taken at the bar, and if a table is open then it's yours.  We have an awesome food menu ranging from snacks and soup to sandwiches and a HUGE burrito.  We have a modest (tiny) kitchen so the wait time for food ranges from immediate to an hour or so depending on how many other guests beat you to the order line. Check out the beer list, though.  It's always changing and one of our bartenders will give you a taste if you're having trouble deciding between them.  You can get a taster tray if you want to try them all!  We offer an unbeatable outdoor area with one of the best views in Oregon.  The general seating encourages our guests to meet new friends and share their experience.   We also allow friendly dogs and conscientious dog owners in our outdoor area as long as they don't come inside the pub.  We want all of our guests to enjoy their experience at Solera Brewery so please, come on in, grab a beer and sit back to enjoy the view!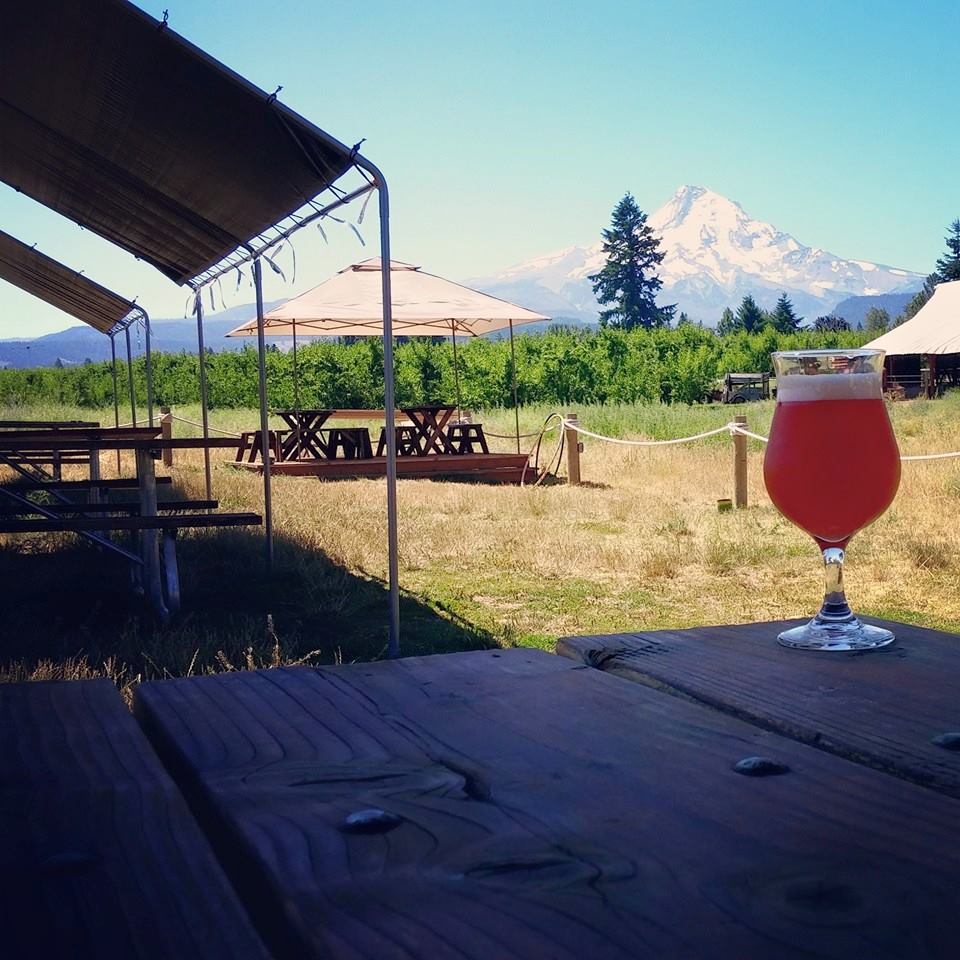 Join Us For A Beer!
Solera Brewery specializes in creating unique, one of a kind beers in small batches. Our Hedonist IPA is a local's favorite, and is the only beer your will find on draft year round.  Our taplist changes regularly, so you can find a new favorite every time you visit.  See what is currently on tap below!
Something is wrong.

Instagram token error.
From the Blog
Solera Brewery was recently featured in a Conde Nast article as one of 12 breweries in the United States where the...
MORE
MORE
346
346
It is officially fall!  Here at the brewery, that means a few things; fresh-hop beer, ripe pears and apples all over...
MORE
MORE
813
813
Email Updates
Sign up for Solera email news and be the first to hear about upcoming bottle releases, events and happenings around the pub!