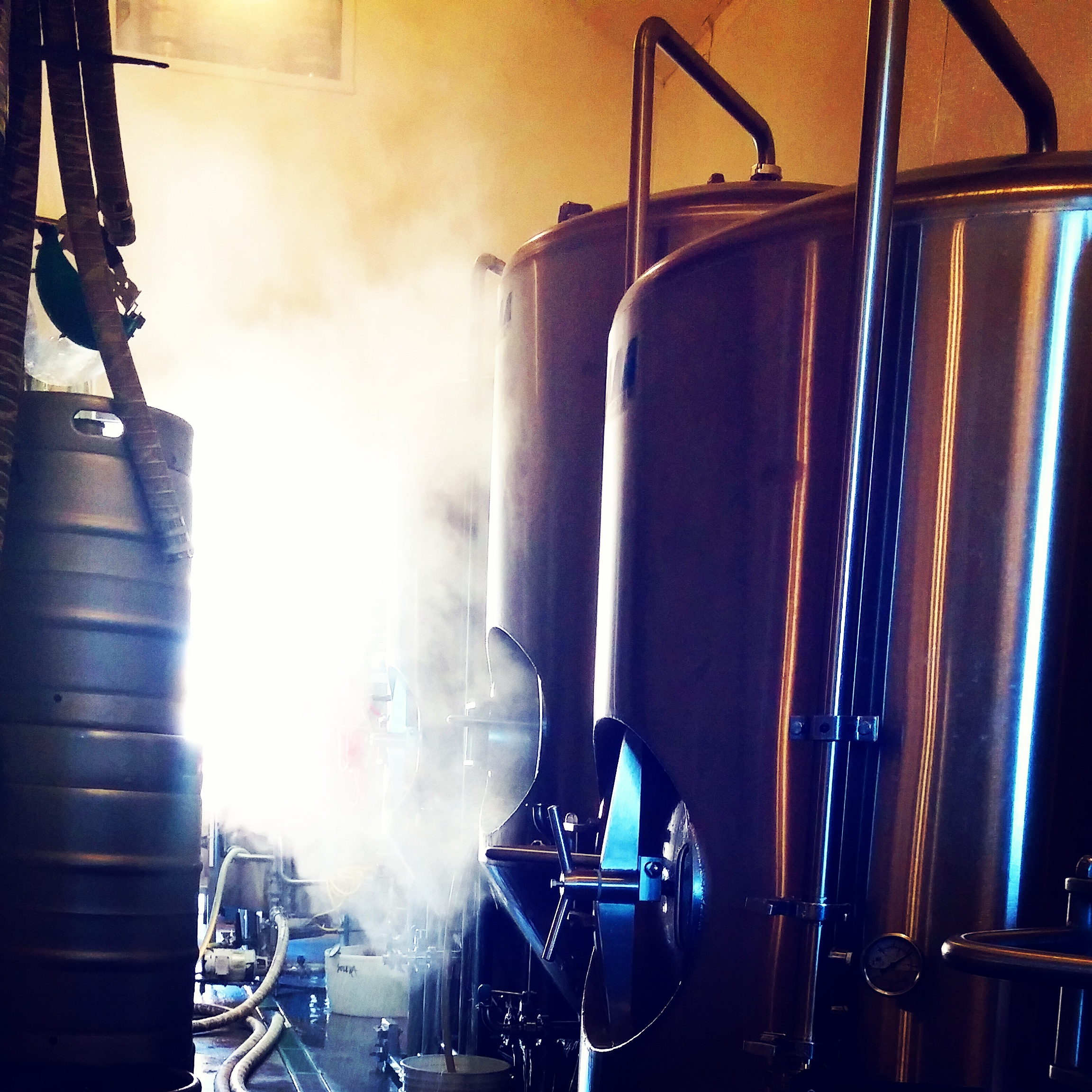 The Brewery
Here's what you can see in the brewery:
We brew on a 7bbl system. We have two, 7bbl fermenters and two brite tanks. We
keep house culture of lactobacillus going for blending or inoculating sour beers. We
also have two 3bbl stainless tanks we use to age sour or wild fermented seasonal
beers. From here the beer is kegged and stored until it flows through our taps into
your glass.
Here's what you don't see:
We have a Solera program next door. The word "Solera" describes the bottom row
of barrels in a barrel aging and blending process. This process is traditionally used
for sherry, rum and some balsamic vinegar, but we employ the same process for
beer. We have wine and whiskey barrels that have had beer aging in them since we
began brainstorming in 2011. All of these beers are bottled and sold in small
batches at our brewery. There is no schedule to bottling as
our beer tells us when it's ready to be bottled. When they're ready, they sell out fast
so keep checking back to see when your favorite barrel is bottled or join our mailing list on the homepage to be the first to know when bottles are available.